A Happy Place
for Healthy Smiles
At Ferguson Dental Care, our dentists Dr. Paul Ferguson and Dr. Dorothy Hoyt-Rehm provide the highest quality of oral health care in a comfortable and friendly environment. We provide general and cosmetic dentistry services to children, adults, and seniors. We look forward to welcoming you and your family to our office!
Call Us Today at 732-747-1224!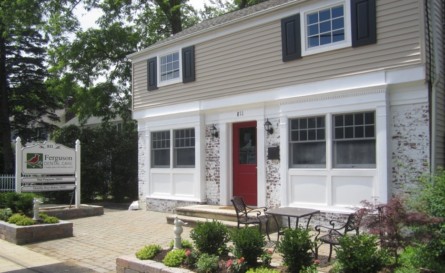 Dental Excellence
What you'll find at Ferguson Dental Care is a team of professionals that are dedicated to providing top-quality dental care in a friendly, comfortable environment. We use both state-of-the art techniques and classic dentistry to care for your teeth. Our services include diagnostic, preventive, restorative, and cosmetic procedures. Our doctors take more than twice the required hours of continuing education each year to continually elevate our standard of care.
Let's Have a Relationship
Our practice has served many of our patients for 10 years or more. We serve multiple generations of many families, and it has been our privilege to form lasting relationships with the families we serve. Dr. Ferguson and Dr. Hoyt-Rehm are eager to provide excellent care for you and your family too!